A Brisbane couple had a renovated a warehouse that they share with a 2 year old & 2 dogs. The open plan area incorporating a  kitchen, lounge, dining & main entrance was dominated by a 12m white, double height wall that runs the length of the room.
As the wall was shared with the warehouse next door, it was hard to supply water and power to the site. The solution was to install a minimalist vertical garden.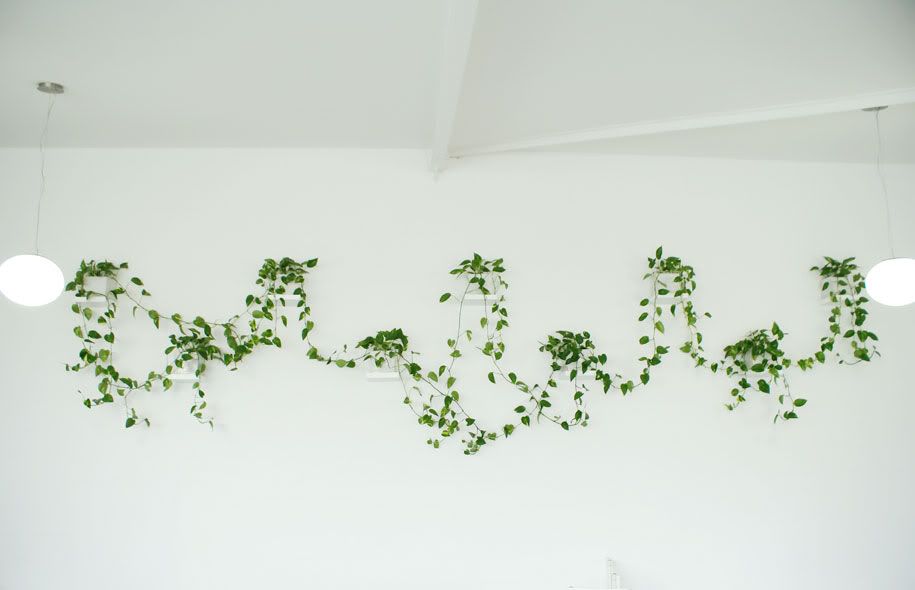 The solution was simple. Mount 9 hidden-fixing floating shelves 23cm x 23cm in white. Each shelf has 1 square white pot with Pothos drapping between the pots.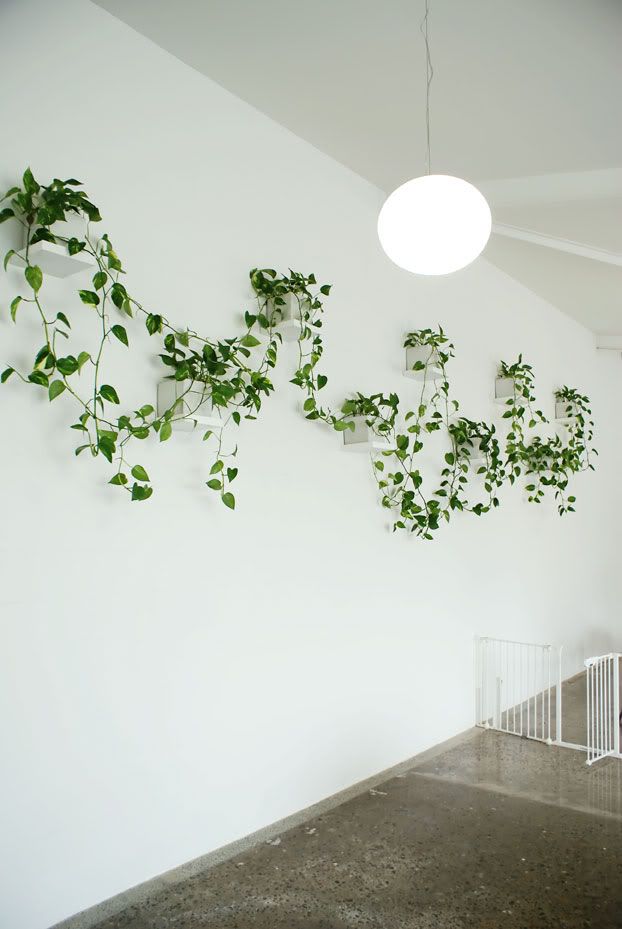 The shelves are in 2 lines with a staggered, checker board layout. With the "white on white" approach, the single species selection of Pothos really stands out.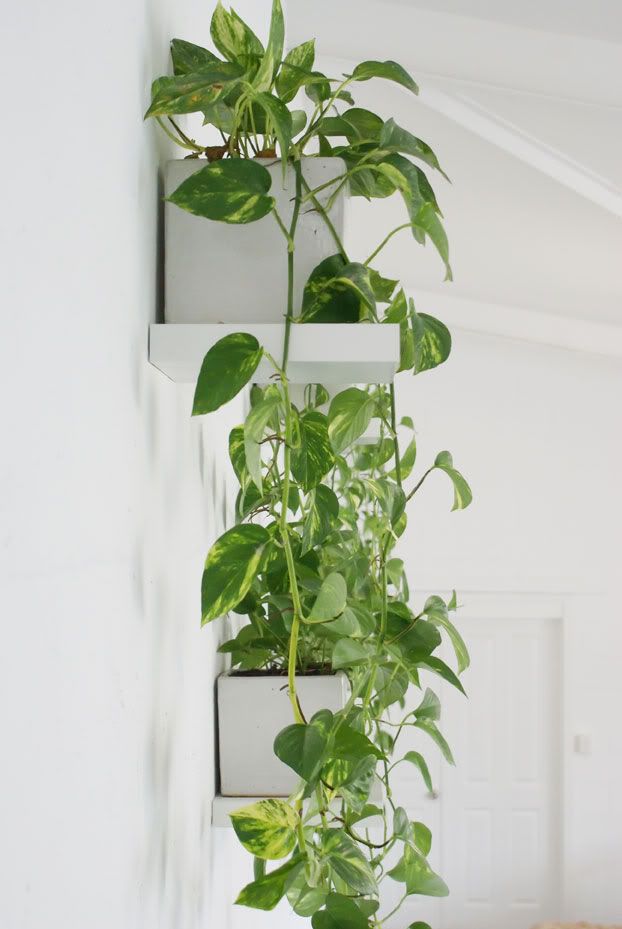 The clients are happy to maintain the hand watering regime & there is enough available natural light for the Pothos to thrive.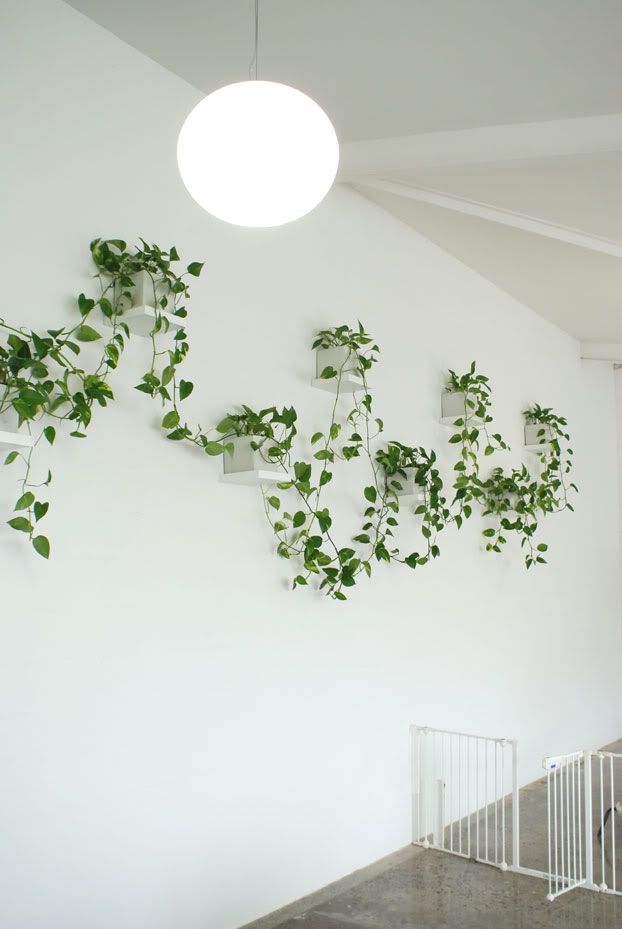 This wall was installed by Pete Shields.
Are you looking for your own vertical garden solution? If so, email us of give us a call.